Bat Mobile
: "
a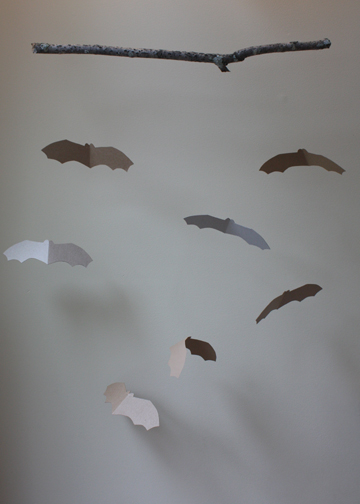 This is not a vehicle for the caped crusader, but rather a hanging mobile! I'll be periodically featuring recycled projects for Halloween over the next month. In addition to my disdain for plastic crap made in China, I am just frugal.
So here's an easy project made with thin cardboard. You can use cereal or cracker boxes, or save chipboard from packing materials, like I did here. I think these would also be pretty cut from patterned paper, if you are so inclined. I just cut these from cardboard, poked holes where the eyes should be and hung them to a branch using clear thread. This clear thread looks completely invisible and is light enough for the bats to fly around a bit.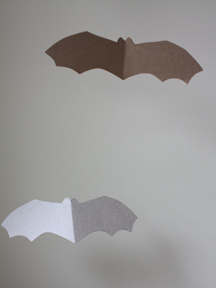 I'm feeling for bats these days after hearing about the
decline in the bat population along the east coast
. We need these little critters. I'll try to post some more batty projects over the weekend.
Just click on the image below and print out the template.

"

9-14-09